ND Nonprofit Info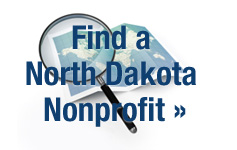 Nonprofits are Essential to North Dakota's Economy and Quality of Life
North Dakota's charitable nonprofit sector is not only diverse but also a significant contributor to the economy, leveraging resources to address challenges and improve quality of life in every community across the state.
With their commitment to the common good, North Dakota nonprofits are an effective investment and vital to the state's economy.
• North Dakota is home to 6,201 nonprofit organizations, of which 3,515 are public charities.
• North Dakota nonprofits employ 45,500 people, more than 15 percent of the state's private sector workforce.
• More than $340 million in services are provided by North Dakota volunteers to help nonprofits achieve their missions.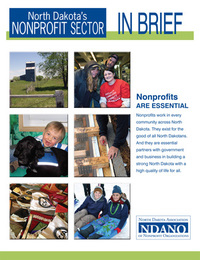 State Nonprofit Sector Report
North Dakota's Nonprofit Sector: In Brief is NDANO's latest publication on the scope and impact of the state nonprofit sector. Published biannually, this report highlights the integral role nonprofits play in life in North Dakota. Download the publication:
| | | |
| --- | --- | --- |
| Make-a-Wish Foundation of North Dakota | IPAT-Interagency Program for Assistive Technology | |