Register today for the 2018 Nonprofit Leadership Conference June 6-7 at the Radisson Hotel in Bismarck. The conference will begin at 11 a.m. June 6 with the opening keynote and luncheon. It will conclude with awards luncheon on June 7.
Keynotes Focus on Healthy Nonprofits and Storytelling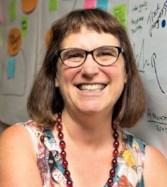 Beth Kanter, an internationally recognized thought leader in networks, social media, philanthropy, wellbeing in the workplace and training, will present "The Happy Healthy Nonprofit: Linking Self-Care and Well-being to Impact," a session about how and why it is important to treat self-care and well-being as an organizational strategy and cultural norm. Nonprofit professionals work hard every day with limited resources which can result in burnout if they do not embrace self-care and the organization does not nurture a culture of well-being in the workplace. Going beyond a narrow focus on physical health and wellness, the session will share examples and insights from nonprofits that have created and implemented a culture of well-being in the workplaces that supports results.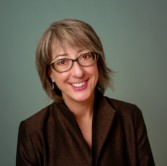 Thaler Pekar, recognized by both the BBC and the Smithsonian Institution as an expert on organizational storytelling, will share "The Power of Your Story Solution." Your organization is about more than simply reacting to a problem; you are actively shaping a response to it. By sharing stories about your innovative solution, you invite people to understand and join you.  In this practical, interactive and energetic keynote, you'll learn why audiences engage with and respond to stories and how to find, develop and share your stories to strengthen understanding of your organization, deepen relationships and attract new donors.