Conference Keynotes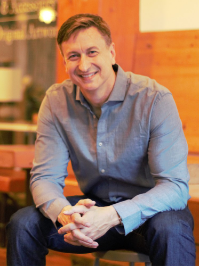 Getting to What Matters:  How to Evaluate and Communicate Your Impact
All of us who work in the nonprofit sector need a way both to prove and to improve our impact. We need data to demonstrate what we are doing is making a difference. We also need data to illuminate areas where we can get better and to show us how to get better. Too often we use anecdotes or program satisfaction or superficial metrics that miss the deeper, more durable, more meaningful aspects of human and societal progress and development. We need better ways to evaluate what really matters. And we need better ways to communicate the difference we are making to others. This keynote will show us how.
Based on the work of over a decade of capacity-building with more than 300 organizations throughout North America, Steve Patty will bring to us innovative thinking and proven techniques to help us prove and improve our impact. He will cover how to:
Design simple, elegant and meaningful evaluation.
Develop leadership capacity among staff through evaluation.
Focus on impact and not just output.
Communicate results convincingly and with credibility.
Mobilize stakeholders to engage and staff to make data-driven program decisions.
Steve Patty, Ph.D., spent more than 13 years as a professor and administrator in higher education before stepping out of the university to work with organizations in the nonprofit and public sectors. For the past 12 years, he has been developing the capacity of agencies that work with people to design strategy, develop people and evaluate impact. He has taught thousands of leaders throughout North America and internationally how to design and implement a kind of evaluation that gets below the surface and into the heart of human change and transformation. He has also been facilitating leadership development cohorts for public and nonprofit leaders in the United States, Canada and Europe.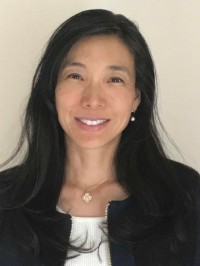 The Power of Network Leadership to Drive Change
This keynote introduces a set of four counterintuitive principles that are critical to collaboration success and offers insights for how nonprofit leaders can ensure their collaborations have an impact that is dramatically greater than the sum of the individual parts.
Based on nearly two decades of research developing detailed case studies on a range of successful networks, Wei-Skillern will share success factors that are essential to effective networking. She will:
Shift participants' approach to achieving impact from a focus on their organization/institution to their networks as the primary vehicle for change.
Introduce four network leadership principles: focus on mission before organization; manage through trust, not control; promote others, not yourself; and build constellations, not stars.
Illustrate how these four principles are applied in practice.
Jane Wei-Skillern, Ph.D., is a senior fellow at the Haas School of Business at University of California, Berkeley. Previously, she has served on the faculty at the Stanford Graduate School of Business, Harvard Business School (HBS) and London Business School. She is the author and coauthor of dozens of HBS case studies, book chapters and journal articles. A distillation of her work may be found at New Network Leader.
Wei-Skillern is the lead author of the casebook, Entrepreneurship in the Social Sector (Sage Publications, 2007). Her research on the leadership and management of social enterprises examines the topics of nonprofit growth and management of multi-site nonprofits and most recently has been focused on nonprofit networks. This research examines how nonprofit leaders that focus less on building their own institutions and instead invest to build strategic networks beyond their organizational boundaries can achieve dramatic gains in mission impact with the same or fewer resources. Wei-Skillern earned a bachelor's degree in business from the Haas School of Business at UC Berkeley, a master's degree in business research, and a doctorate in organizational behavior, both from the Graduate School of Business at Stanford University. 
For More Information
701-258-9101 (Bismarck)
888-396-3266
Conference Hotel
Holiday Inn Fargo, 3803 13th Ave S
Room Block: NDANO Conference
Rate: $111/night plus tax
Call: 877-282-2700
Deadline: May 4