KEYNOTE SPEAKERS
Rhea Wong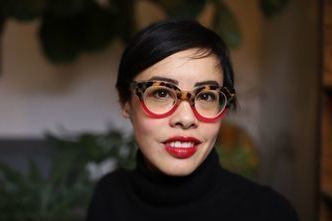 Wong helps nonprofits raise more money. Though she has experience with institutional, corporate and event fund-raising, she is passionate about major individual donors and helping organizations establish individual giving programs. She has raised millions of dollars in private philanthropy and is passionate about building the next generation of fundraising leaders. Wong has become a leader in the New York nonprofit community and is a frequent educational commentator in the media. When she is not raising money for causes she loves, she can be found hosting her podcast Nonprofit Lowdown or onstage in downtown Brooklyn. 
Brandi Olson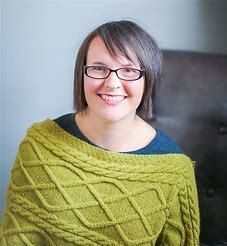 Olson believes that you shouldn't have to choose between doing good, important work, and your own humanity. She works at the intersection between learning, organizational agility, and human-centered design. With over 15 years of experience consulting with leaders across diverse sectors who share a commitment to people, learning fast, and doing good, Olson knows that the best way to solve big problems is through happy, high-performing teams. So that when change happens, as it always will, you aren't just reacting to change, you are leading change. Olson leads practical consulting at The Olson Group and is the founder of Real Work Done, a learning and development company for leaders and their teams.
---
Conference Schedule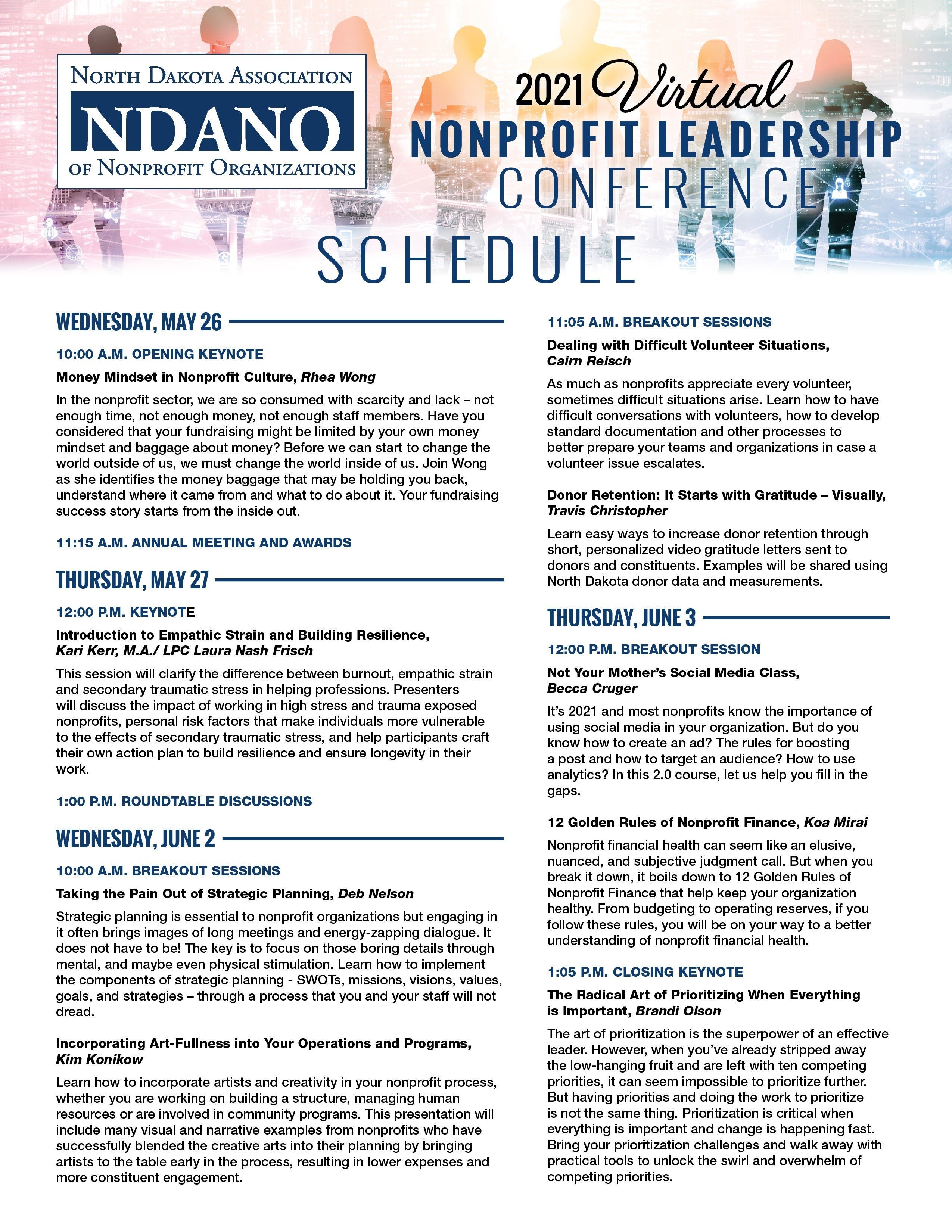 Registration
$50 – NDANO Member Rate
$75 – Nonmembers Rate
Online registration is now closed. For questions, please contact the NDANO office at 701-258-9101.