Background Checks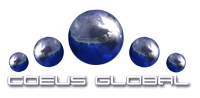 Background Screening

In today's world, careful screening of paid staff and volunteers is required to protect your nonprofit's people, programs and good will in the community. The customized services provided by Coeus Global will allow your nonprofit to effectively conduct background screening of paid staff and volunteers, track your applicants' background checks and make the best decisions about who to hire/engage. Custom screening packages are available to meet your nonprofit's needs, with organization and volunteer donation options. Coeus Global also offers no-cost risk management and compliance consulting.

NDANO members receive a 40-60 percent discount on pricing for background checks for staff and volunteers. Click here or contact Art Ferreira at 866-765-0592, extension 302, for more information.