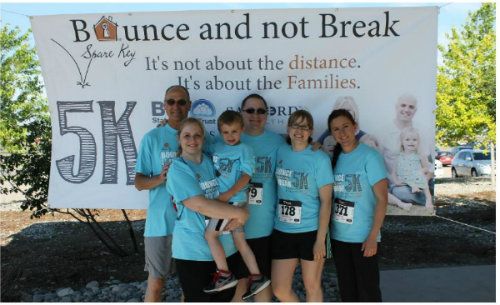 Spare Key is focused on helping parents remain a part of their seriously ill or critically injured child's care team in the hospital by providing housing payment assistance to families. Their overarching goal is to aid families experiencing this financial emergency and help prevent home mortgage defaults, foreclosures and eviction from rental properties.
Since 1997, Spare Key has provided housing payment assistance to nearly 3,000 families totaling almost $3 million. Since March 2013, when Spare Key expanded its service to North Dakota, the organization has helped more than 55 families in the state.
To learn more about the Spare Key, visit www.sparekey.org or contact Mary Peszek at 952-406-8872.