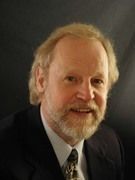 NDANO will be travelling the state this month with expert Carter McNamara of Authenticity Consulting to provide training to North Dakota nonprofits. McNamara, one of the nation's top experts on nonprofit boards, is well-known for his highly practical tools and interactive training sessions. Carter has 25 years of real-world leadership and management experience.
Join NDANO in a city near you:
Sept. 21 - Minot
Sept. 22 - Bismarck
Sept. 26 - Fargo
Sept. 27 - Grand Forks
At $50 for members and $100 for nonmembers, registration includes two attendees, a Pre/Post Board Assessment Tool, two months of follow-up phone support, and one free copy of the book, Field Guide to Developing, Operating and Restoring Your Nonprofit Board.