Partners
NDANO partners with other organizations interested in advancing the work of the nonprofit sector to better serve its members and North Dakota communities.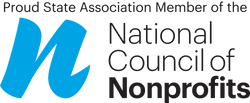 NDANO is a proud member of the National Council of Nonprofits. Through membership in NDANO, you are part of the nation's largest network of nonprofits. Our colleagues at the National Council of Nonprofits keep us abreast of policy developments and significant trends that impact all charitable nonprofits. Whether you are interested in strengthening your nonprofit's governance or fundraising or learning about public policy issues that affect your nonprofit's mission, you will find that the National Council of Nonprofits' National Voice, State Focus and Local Impact add significant value to your membership in the NDANO

AFP ND Northern Plains Chapter advances philanthropy by the promotion, education, and practice of ethical and effective fundraising. NDANO partners with AFP ND to allow members to attend training, including quarterly workshops and monthly audioconferneces, at discounted rates.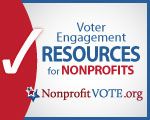 Founded in 2005, Nonprofit VOTE partners with America's nonprofits to help the people they serve participate and vote. Nonprofit VOTE is the leading source of nonpartisan resources to help nonprofits integrate voter engagement into their ongoing activities and services. Toolkits and webinars are just a few of the resources provided to nonprofits.
Cost-Saving/Preferred Partners
NDANO also partners with a number of companies to provide cost-saving programs for our members.