On-Demand Courses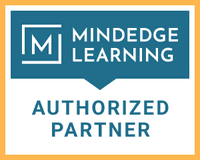 NDANO has partnered with MindEdge to offer a great option for busy North Dakota nonprofit professionals looking to gain the skills they need on their own time, at their own pace and from any location.
Courses are designed for adult learners using a combination of interactive exercises, case studies, real-world examples and video. An "Ask the Expert" feature provides answers to all course questions within 24 hours. All courses are web-based, self-paced and approved for CFRE and CEU credits.
NDANO members receive a 10% discount on all courses. Visit the members-only section for the discount code.
Course categories include nonprofit management, communication, finance, leadership, marketing, HR, management, and remote work.