State Policy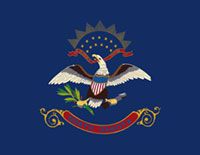 NDANO works to strengthen and mobilize the state nonprofit sector's public policy voice in North Dakota.
2019-2020 Legislative Interim
Legislative Management met May 28 to prioritize studies for the 2019-2021 interim. In total, 46 studies were prioritized. Committees meetings are underway.
NDANO has identified several studies with potential impact on the state nonprofit sector for tracking this interim:
Charitable gaming
Ethics
Health insurance
Legacy Fund earnings
Personal data collection
Special assessment alternatives
State agency fees
All the latest legislative news, including interim committee schedules, are posted on the legislative branch website.
Nonprofit Day at the Capitol
Thanks to all participants for making the 2019 Nonprofit Day at the Capitol a success on Feb. 5. A special thanks is extended to breakfast sponsors Anne Carlsen Center, Beyond Shelter Inc. and North Dakota Community Foundation.
Mark your calendars for the 2021 Nonprofit Day at the Capitol on Jan. 26.