State Policy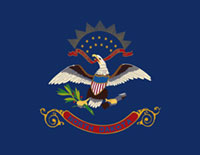 NDANO works to strengthen and mobilize the state nonprofit sector's public policy voice in North Dakota.
2019 Legislative Session
The 66th Legislative Assembly kicked off Jan. 3 with Gov. Burgum's State of the State Address. North Dakota's legislative session is limited to 80 days in odd-numbered years.
Call to Action - Preserve State Endowment Tax Credit
This week, HB 1513 was introduced to change several existing state tax credits into deductions. The North Dakota endowment and planned gift tax credit is among them. This change from a tax credit to a deduction would significantly reduce donor incentive to give because of the state's low income tax rates.
The North Dakota nonprofit sector came together in 2011 to pass this bill to increase charitable giving in our state, and we need to rally again to oppose the bill and preserve this giving incentive.
How to Engage
Sign on in opposition to HB 1513. NDANO will be testifying in opposition to the bill. Because the bill has not yet been scheduled for a hearing, our ask right now is that your nonprofit sign on in opposition to HB 1513 as soon as possible. NDANO will attach a list of all nonprofits that oppose the bill to its testimony.
Spread the word to your nonprofit colleagues. Ask them to sign on in opposition as well using the above form.
Stand ready. Be ready to reach out to committee members when NDANO alerts you that the bill will be heard.
NDANO's goal is to reach out to legislators at key moments as this bill makes its way through the legislative process. We ask you to be alert and stand with us to preserve this important charitable giving incentive in North Dakota.
Nonprofit Day at the Capitol Feb. 5
Learn more and register. The deadline is Jan. 22.