State Policy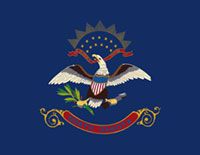 NDANO works to strengthen and mobilize the state nonprofit sector's public policy voice in North Dakota.
2021 Legislative Session
During the biennial state legislative session, NDANO tracks bills that may be of interest to North Dakota nonprofits and provides weekly reports to members.
NDANO also takes positions and lobbies on legislation that impacts the entire North Dakota nonprofit sector. This long-term work is guided by our public policy agenda.
In 2021, Legislative Council has developed a process to allow both lobbyists and the public to provide written and oral testimony through the submission of an online form. Oral testimony will be conducted through the utilization of Zoom.
The testimony submission form will be made available by clicking on a bill number on North Dakota's legislative web portal. Lobbyists and members of the public will be able to select whether they will provide written testimony only or written and video testimony that is in support, opposition, or neutral to a particular bill.
Written testimony must be provided in pdf format or .txt format. Microsoft Word or other text formats will not be permitted. Testimony may be submitted up to one hour prior to the start of a legislative committee convening.
While the legislature will make every reasonable attempt to accommodate oral testimony, time restraints and Zoom limitations may prevent all interested parties from doing so, which is why Legislative Council is requiring written testimony to accommodate oral testimony requests.

Both House and Senate Committee hearings will be streamed online on Legislative Council's website. A training video about how to register and submit testimony is available on the Legislative website.
All the latest legislative news, including committee schedules, are posted on the legislative branch website.
Nonprofit Day at the Capitol
Thanks to all 150 participants and speakers who who attended the virtual State of the Nonprofit Sector Press Conference Dec. 16. Sen. Kevin Cramer, Rep. Kelly Armstrong, a representative from Sen. John Hoeven's office, and members of North Dakota Legislative Leadership – Sen. Joan M. Heckaman, Rep. Chet Pollert and Rep. Josh Boschee, spoke with attendees about addressing nonprofit needs.