State Policy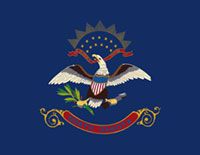 NDANO works to strengthen and mobilize the state nonprofit sector's public policy voice in North Dakota.
2021-22 Legislative Interim
The North Dakota Legislative Management Committee convened May 2021 to approve studies for the 2021-2022 interim. The committee, comprised of 13 Republicans and four Democrats, prioritized 50 studies from a total of 72 optional studies. Thirteen of the studies were mandated by statute passed during the 2021 legislative session.

A wide assortment of studies were approved by the committee, including topics on career and technical education, psychiatric treatment, behavioral health services, youth shelter care, employment restrictions in public assistance programs, juvenile justice programs, innovative education programs, developmental disabilities/autism programs and regulations, higher education affordability, gambling and addiction, potential uses of Legacy Fund earnings, and redistricting.
All the latest legislative news, including committee schedules, are posted on the legislative branch website.
NDANO Releases Nonprofit ARPA Toolkit
With the help of the National Council of Nonprofits and other state associations, NDANO has compiled a toolkit for North Dakota nonprofits to use to understand the American Rescue Plan Act (ARPA) COVID relief funds which are available in North Dakota. The State of North Dakota received $1.007 billion and cities/counties received $242 million in ARPA funds, and nonprofits are listed as a defined use of these funds. NDANO is working with legislators to put together a proposal for all nonprofits to access state funds, and nonprofits are encouraged to advocate for their needs with state and local decision-makers.
Nonprofit Day at the Capitol
Thanks to all 150 participants and speakers who who attended the 2020 Virtual State of the Nonprofit Sector Press Conference Dec. 16. Sen. Kevin Cramer, Rep. Kelly Armstrong, a representative from Sen. John Hoeven's office, and members of North Dakota Legislative Leadership – Sen. Joan M. Heckaman, Rep. Chet Pollert and Rep. Josh Boschee, spoke with attendees about addressing nonprofit needs.