State Policy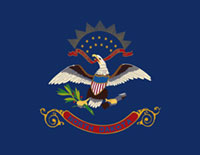 NDANO works to strengthen and mobilize the state nonprofit sector's public policy voice in North Dakota.
2019 Legislative Session
The 66th Legislative Assembly kicked off Jan. 3 with Gov. Burgum's State of the State Address. North Dakota's legislative session is limited to 80 days in odd-numbered years.
Nonprofit Day at the Capitol
Thanks to all participants for making the 2019 Nonprofit Day at the Capitol a success on Feb. 5.
A special thanks is extended to breakfast sponsors Anne Carlsen Center, Beyond Shelter Inc. and North Dakota Community Foundation.