ND Nonprofit Awards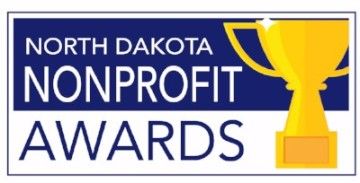 The purpose of the NDANO Awards Program is to recognize the efforts of individuals and organizations working to advance the North Dakota nonprofit sector, strengthen communities and enhance quality of life in the state.
Nominations for the 2022 Nonprofit Awards are open until March 31 and winners will be announced at the Nonprofit Leadership Conference June 8-9 in Minot.
---
Nonprofit Legislative Champions
NDANO would like to recognize legislators who advocate for nonprofits. If you have a legislator you would like to nominate, please fill out the nomination form with a brief explanation of why this legislator should be considered a nonprofit champion. 
---
Walt Odegaard Leadership Award
The Leadership Award is given to an individual who has made a difference by strengthening North Dakota and its nonprofit sector through his/her long-term commitment to leadership, volunteerism, and/or philanthropy. This award recognizes an individual's dedication and achievements throughout his/her lifetime. In 2007, it was renamed the Walt Odegaard Leadership Award in honor of one of NDANO's founders.
Partnership Building Award
The Partnership Building Award (formally Innovation Award) is given to an organization that has demonstrated community leadership and built partnerships within the North Dakota nonprofit sector. Nonprofits, for-profit businesses, government agencies, and educational institutions are eligible for this award.
Emerging Leader Award
The Emerging Leader Award is given to a nonprofit professional who has made a significant impact in strengthening the North Dakota nonprofit sector in a short amount of time within the field through his/her commitment to leadership, volunteerism, and/or philanthropy.  This award is presented to early to mid career leaders, generally those with less than 10 years of experience in the nonprofit sector.