ND Nonprofit Awards
---
2020 Partnership Building Award Winner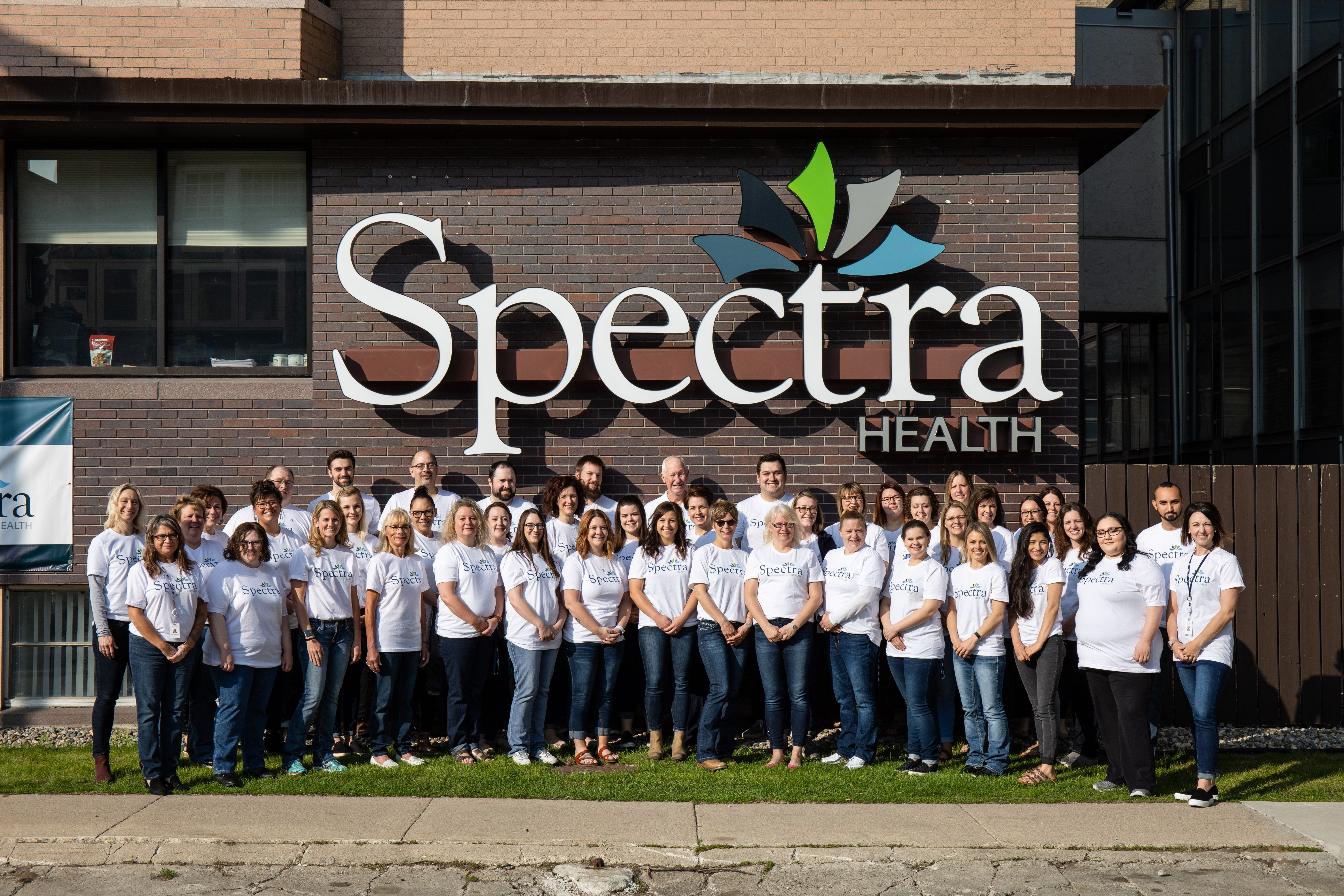 Spectra Health is the recipient of the 2020 North Dakota Association of Nonprofit Organizations' (NDANO) Partnership Building Award.
The North Dakota Association of Nonprofit Organizations (NDANO) presented the 2020 North Dakota Nonprofits Awards during its Virtual Nonprofit Leadership Conference May 27-28 and June 3-4. Tickets for the full virtual event are available at www.ndano.org.
The Partnership Building Award is presented to a nonprofit, for-profit business, government agency or educational institution that has demonstrated community leadership and built partnerships within the North Dakota nonprofit sector.
Spectra Health provides community-based primary and preventive healthcare, including medical, pediatric, dental, and behavioral health services. Located in Grand Forks and Larimore, the organization's mission is to enhance life through compassionate, quality care. Spectra Health aspires to make healthcare attainable by offering discounted services for those who income-qualify. No person is turned away due to their inability to pay. The health center is a leader in integrated care where behavioral health, oral health and primary care team members work together. According to its data, the organization has more than 20,000 visits annually. Spectra has shown its commitment to the community by partnering with nonprofits to help address issues it sees arise, such as reducing preventable emergency room visits, addressing the rise in substance use and creating an accessible vision program. Spectra Health employees are encouraged to engage with their community by participating in advisory committees, community forums, serving as board members and engaging in community events.
"Spectra Health is a great representation of this award, and it is an honor to present them with it. Their organization has made a positive impact on the community through collaboration and willingness to meet the needs of the community," says NDANO Board President Kara Geiger.
The 2020 awards will be presented at the North Dakota Virtual Nonprofit Leadership Conference. Through a series of two-hour webinars May 27-28 and June 3-4, the conference will bring together nonprofit staff, board members and volunteers to participate in educational sessions, network and exchange ideas. To register, visit www.ndano.org.
NDANO is the statewide membership association for the North Dakota nonprofit sector. Its mission is to educate, advocate and connect to strengthen nonprofits.
---
Partnership Building Award Winners
* 2019 – FirstLink's Suicide Follow Up Call Team
* 2018 – Fargo-Moorhead Coalition for Homeless Persons
* 2017 – Bismarck Parks and Recreation District
* 2016 – Nonprofit Business Alliance
* 2015 – FUSE North Dakota
* 2014 – Lutheran Social Services of North Dakota
* 2013 – Marathon Oil Company
* 2012 – North Dakota Coalition for Homeless People
* 2011 – Beyond Shelter, Inc.
* 2010 – Family HealthCare Center
* 2009 – Bethel Lutheran Home and Bethel Lutheran Foundation
* 2008 – The Village Family Service Center
* 2007 – Farm Rescue
* 2006 – Central Dakota Children's Choir
* 2005 – Dakota Heartland Champion Community
* 2004 – Healthy Williston...Healthy Youth Coalition
* 2003 – CHARISM
* 2001 – Women & Technology