ND Nonprofit Awards
---
2020 Walt Odegaard Leadership Award Winner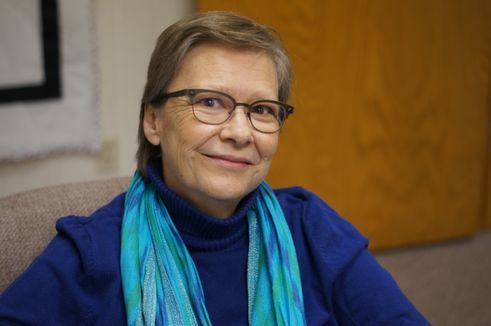 Rose M. Stoller, who most recently served as executive director of the Consensus Council, was posthumously awarded the North Dakota Association of Nonprofit Organizations' (NDANO) 2020 Walt Odegaard Leadership Award.
The North Dakota Association of Nonprofit Organizations (NDANO) presented the 2020 North Dakota Nonprofits Awards during its Virtual Nonprofit Leadership Conference on May 27-28 and June 3-4.
The Walt Odegaard Leadership Award is given to an individual who has made a difference by strengthening North Dakota and its nonprofit sector through his or her long-term commitment to leadership, volunteerism and philanthropy.
Stoller, the former executive director of The Consensus Council, Inc., passed away in November 2019. Throughout her four-decade career, she directed two North Dakota nonprofits and was committed to strengthening the state's nonprofit sector through both her own leadership and extensive mentorship of colleagues. She was a widely recognized and respected leader who remained dedicated to serving and advocating for vulnerable populations in North Dakota. She began working as a social worker and spent 17 years with the North Dakota Department of Human Services before becoming the executive director of the Mental Health Association in North Dakota. In 2002, she joined the Consensus Council, first as a senior policy analyst and, in 2004, as the executive director.
"Stoller is well known throughout the nonprofit sector and she made a significant impact to the lives of many, some who might not even be aware of her name," says Kara Geiger, NDANO board president. "NDANO is saddened by the loss of Rose and we are honored to recognize her impact across the state."
The 2020 awards were presented at the North Dakota Virtual Nonprofit Leadership Conference. Through a series of two-hour webinars May 27-28 and June 3-4, the conference brought together nonprofit staff, board members and volunteers to participate in educational sessions, network and exchange ideas. To register, visit www.ndano.org.
NDANO is the statewide membership association for the North Dakota nonprofit sector. Its mission is to educate, advocate and connect to strengthen nonprofits.
---
Walt Odegaard Leadership Award Winners
* 2019 – Franklin G. Larson
* 2018 – Sharon E. Buhr
* 2017 – Hal and Kathleen Gershman
* 2016 – Kevin J. Dvorak and Sandra Marshall
* 2015 – Larry Robinson
* 2014 – Diane Zainhofsky
* 2013 – William Pearce
* 2012 – Ernest Borr
* 2011 – Sandra Leyland
* 2010 – Debra Johnson and Joseph Satrom
* 2009 – Gordon Binek
* 2008 – Orlin Backes
* 2007 – Richard L. Brown
* 2006 – Dave Marion
* 2005 – Joe Alme
* 2004 – Gerald Skogley
* 2003 – Brenda Bjorlie
* 2002 – Pat Berger
* 2001 – Walt Odegaard
* 2000 – North Dakota Community Foundation
* 1999 – Roger Schwinhammer
* 1998 – Cher Hersrud