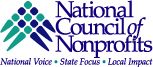 NDANO Expands Knowledge and Capacity for
Nonprofit Advocacy to Help Nonprofits Meet Heightened Challenges
The North Dakota Association of Nonprofit Organizations (NDANO), a member of the National Council of Nonprofits (National Council), today announced that the Center for Lobbying in the Public Interest (CLPI), a recognized leader in nonprofit advocacy training, joined forces with the National Council. CLPI has transferred its training materials, curriculum and other program content to the National Council. Having access to CLPI's proven nonprofit advocacy and lobbying resources further strengthens NDANO as the leading resource for nonprofits in North Dakota engaged in public policy matters that impact nonprofits and the communities they serve.
"Over the years, CLPI and the National Council of Nonprofits have enjoyed a special relationship, based in part on the firmly shared view that nonprofit advocacy training can be both nonpartisan and non-ideological," says Tim Delaney, president & CEO of the National Council. "Policymakers need to be informed by the voices of those whose lives will be affected. With the nonprofit sector employing almost 10 percent of our nation's workforce and nonprofits on the front lines of the most challenging issues facing every community in America, policymakers need to hear from nonprofits," adds Delaney.
"Advocacy needs to be a core part of every nonprofit's work," says Dana Schaar, NDANO executive director. "We are excited to bring these quality resources to North Dakota to help build nonprofits' capacity to advocate."
NDANO and the National Council's network have been leaders in nonprofit advocacy: protecting the charitable giving incentive that helps local nonprofits meet community needs, demonstrating the value of nonprofit tax exemptions, and educating nonprofits and those they serve. During the 2011 legislative session, NDANO led the successful effort to expand the state tax credit for gifts to North Dakota endowment, an additional incentive for individuals and businesses to contribute to charitable nonprofit organizations in the state. Blending the CLPI training materials into the ongoing work of the National Council's network in the field will strengthen the ability of the nonprofit community to exercise its voice and promote the interests of the people we serve.