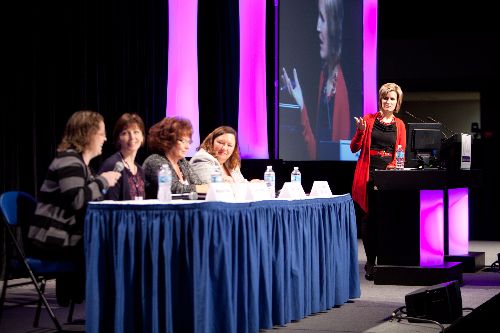 The Center for Technology and Business's (CTB) mission is to build North Dakota's economic future through leadership, technology and women's business development. It is CTB's vision to inspire entrepreneurism and professional growth, equip individuals in career advancement and business development skills, and connect individuals with peers and resources for increased success.
CTB houses the North Dakota Women's Business Center (ND WBC), North Dakota Rural Development Council (RDC) and North Dakota Young Professionals (NDYP). Through these unique organizations, CTB has 16 years of experience in providing customized and in-demand programming for professional women, rural entrepreneurs and young professionals across the state.
The ND WBC provides free business advising services for all entrepreneurs to help launch and grow small businesses and authorizes North Dakota Women Owned Business Certifications. The ND WBC also provides specialized trainings such as the Annual Women's Business Summit, Statewide Women's Leadership Program and Leading Ladies Luncheons to increase resources for and strengthen networks of women in North Dakota.
The ND RDC facilitates an open forum between federal, state, local, tribal and private organizations where issues, projects and activities pertinent to rural residents are acted upon. Such programming includes the Business Technology Acceleration Program and Crash Course, a hands-on learning experience to prepare 7-12 grade students and their parents for life after high school.
NDYP operates as a statewide network dedicated to advancing opportunities for young professionals and also acts as a resource hub and support network for existing and developing local YP networks. NDYP emphasizes a culture of attracting, retaining and engaging 21-41 year olds across the state.
To learn more about CTB, visit trainingnd.com or contact Deb Eslinger at 701-223-0707.