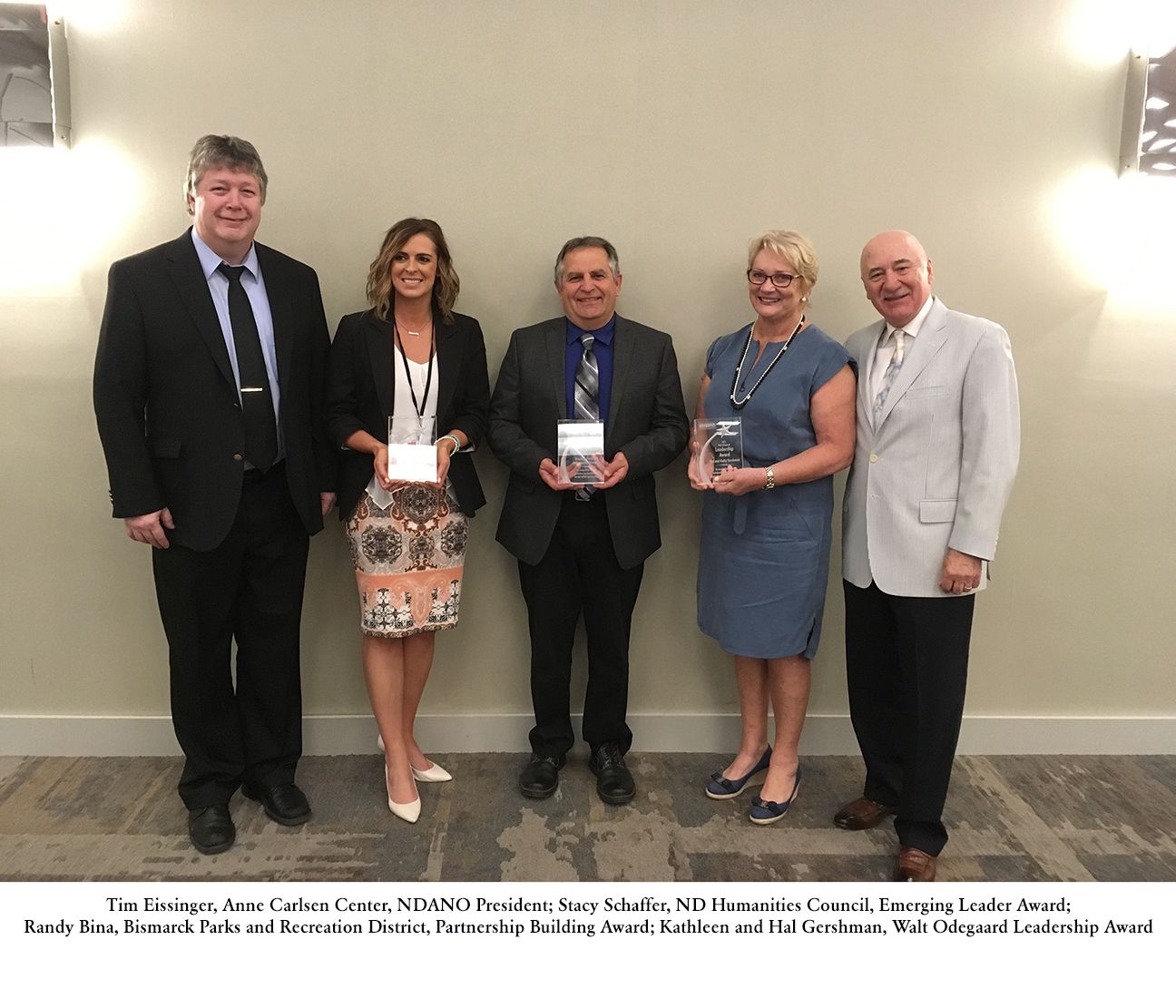 The North Dakota Association of Nonprofit Organizations (NDANO) presented its 2017 North Dakota Nonprofits Awards to three recipients during its Nonprofit Leadership Conference in Fargo June 1.
The Walt Odegaard Leadership Award is given to an individual who has made a difference by strengthening North Dakota and its nonprofit sector through his or her long-term commitment to leadership, volunteerism and philanthropy. The 2017 recipients are Hal and Kathleen Gershman, a Grand Forks couple who have made a positive impact through their service to the community and their philanthropic gifts.
The Partnership Building Award is presented to an organization (nonprofits, for-profit businesses, government agencies and educational institutions) that has demonstrated community leadership and built partnerships within the North Dakota nonprofit sector. The 2017 recipient is the Bismarck Parks and Recreation District.
The Emerging Leader Award recognizes an individual who has made a significant impact in strengthening the North Dakota nonprofit sector in a short amount of time. The 2017 recipient is Stacy Schaffer, development officer for North Dakota Humanities Council and founder of the 3:18 project to help address human trafficking.
"NDANO is pleased to recognize excellence in the nonprofit sector through its annual awards," says Executive Director Dana Schaar Jahner. "This year's award recipients are to be commended for their commitment to enhancing quality of life throughout North Dakota."